Mettre sa pierre à l'édifice, c'est aussi concrétiser des partenariats avec des associations telles-que Anonymous for the Voiceless, DXE, Yeswecat, les Students 4 the Climate et bien-sûr les refuges. Hommage à toutes ces associations qui œuvrent pour le bien-être et la Paix des plus vulnérables.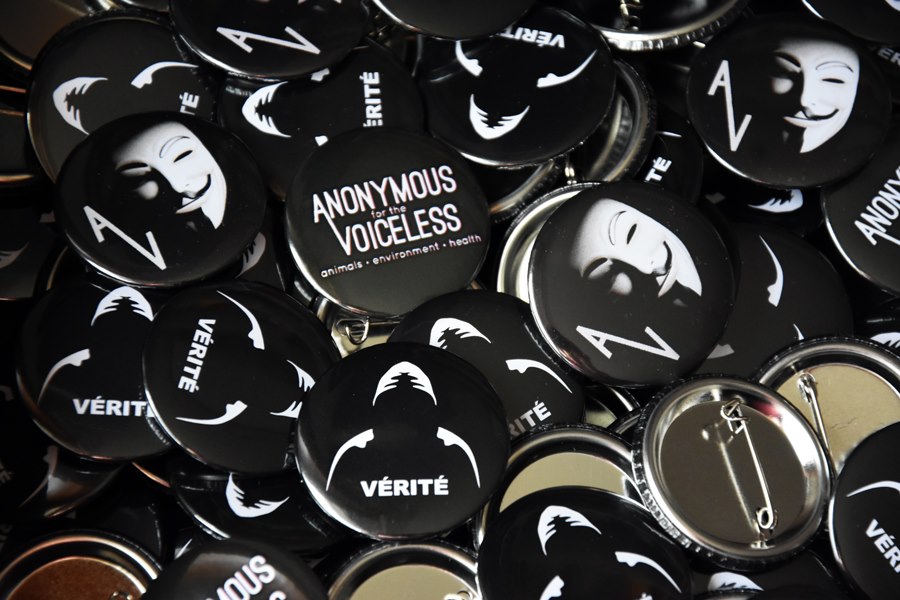 ANONYMOUS FOR THE VOICELESS.
Se sentir impuissant face à toutes les injustices que subissent ces animaux, c'est le sentiment que j'ai eu au tout début, s'en est suivie l'idée de changer mon alimentation pour ne pas y participer. Mais très vite j'ai compris que ce combat se mène sur plusieurs fronts et j'ai ressenti le besoin de rencontrer des personnes aux convictions que moi, j'ai donc commencé à suivre des groupes sur les réseaux sociaux, c'est comme ça que j'ai entendu parler d' »AV » : Anonymous for the Voiceless, c'est fin 2017 que j'ai rejoint le groupe bien décidé à me rendre utile pour la cause et, Violette, la responsable de l'époque, m'a confié la première d'une longue série de tâches qui ont fait de moi le graphiste du groupe, c'est là que tout a commencé.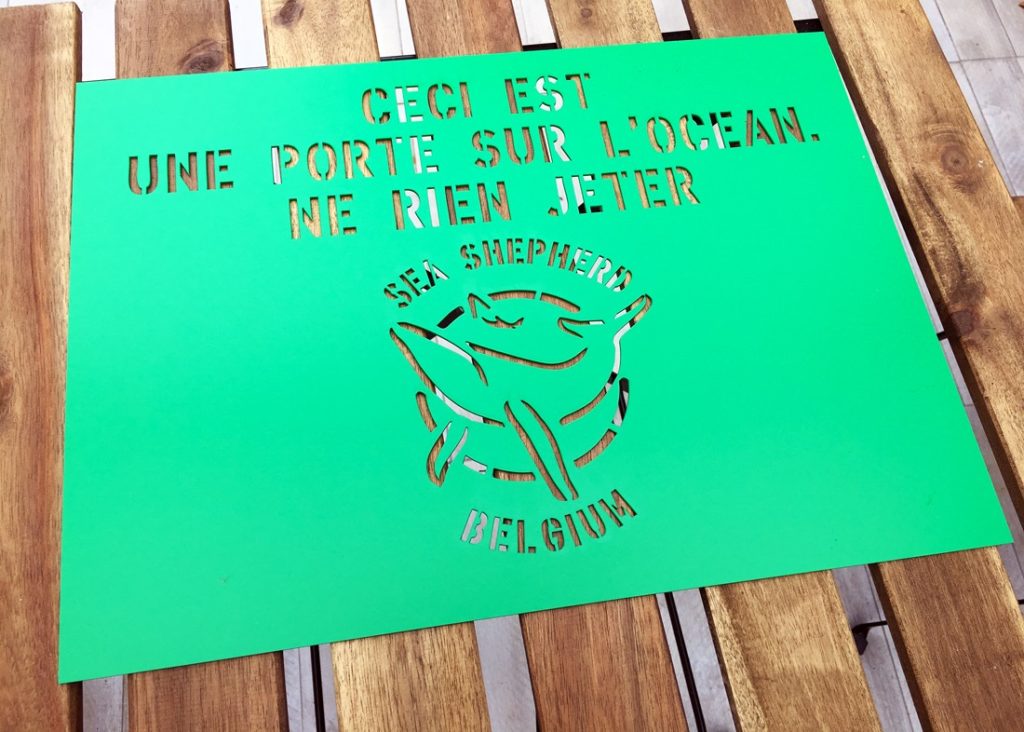 SEA SHEPHERD
Lors de ma rencontre avec Clément de Sea Shepherd le feeling est de suite passé, nous avons créé ensemble divers outils toujours liés à la vie marine comme par exemple des pochoirs pour une campagne contre la pollution générée par les mégots de cigarette ou celle contre l'exploitation des animaux dans les zoos et parcs aquatiques, j'ai aussi fait plusieurs tests de merchandising pour leur boutique.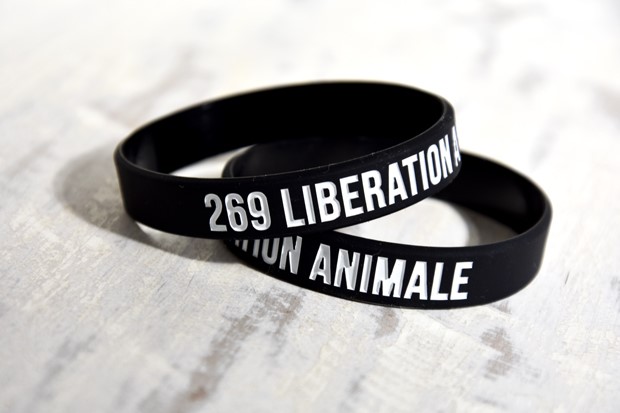 269 LIBERATION ANIMALE
J'ai aussi pu rencontrer des personnes extras faisant partie de cette association qui m'ont confié diverses missions : textiles, bracelets personnalisés…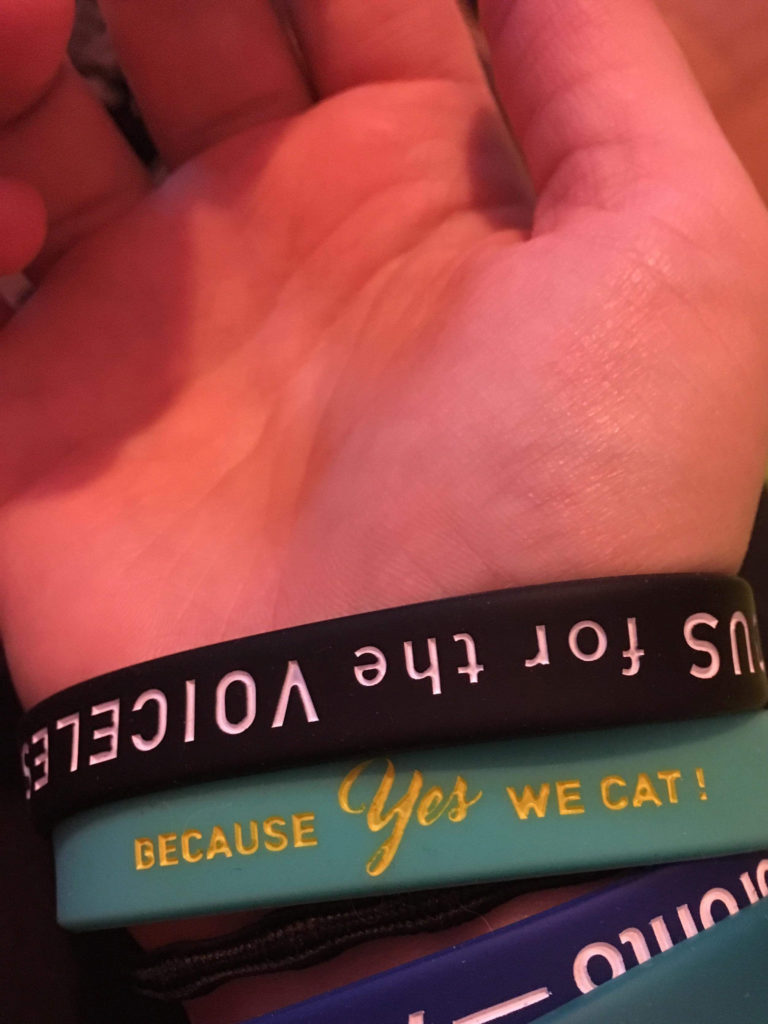 YES WE CAT
C'est chez Anonymous for the Voiceless que j'ai rencontré Caro, bénévole dans cette association créée pour adoucir la vie de quelques félins abandonnés ou en détresse.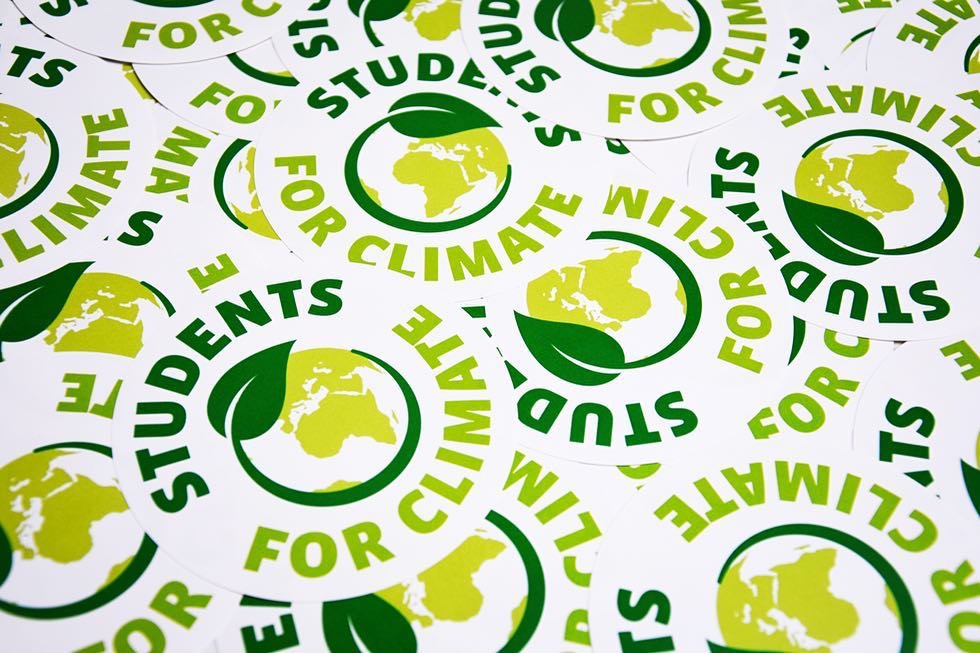 STUDENTS FOR CLIMATE
C'est une de mes connaissances qui m'a présenté l'un des organisateurs des marches des Students for Climate, fort médiatisées en 2018-19, j'ai pu leur fournir des stickers sans matière animale ainsi que des badges.
LE REVE D'ABY
Peut-être avez-vous déjà entendu parler de ce refuge? Fréquemment médiatisé, il rassemble beaucoup d'énergie pour mener à bien le sauvetage et le soin de ces animaux que l'on appelle 'de rente'. J'ai décliné leur charte graphique et fait des recherches sur des produits tels que des badges, magnets et textiles.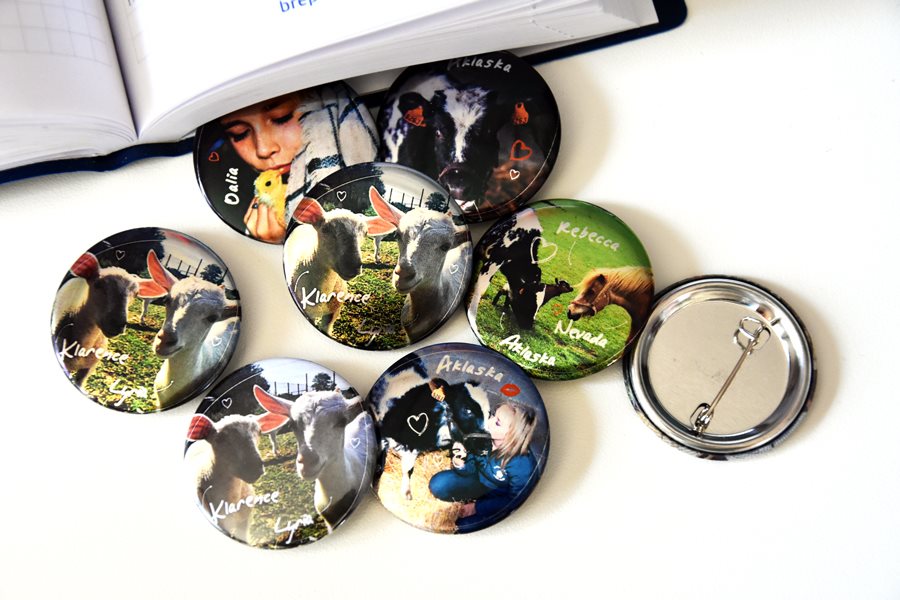 OPALE ASBL
C'est tout naturellement que s'est créé un partenariat entre le refuge OPALE et moi, une équipe en or qui fait l'impossible pour sauver les 'sans voix' sur le terrain. Je participe régulièrement à la création de leurs outils de merchandising ou de communication. J'ai aussi l'honneur d'être l'heureux parrain d'Orla et…
Je parle d'eux ici www.
DIVERS
J'ai également eu l'occasion de réaliser des stickers, drapeaux et autres outils de communication et merchandising pour d'autres mouvements
Sticker antispe Belgium – antifa